Atmospheric Evaporator
The EVAPORATIVE TANKô, free of complicated machinery and chemistry, was developed as a cost-saving means of recovering valuable dragout. Our plating customers have doubled their benefits by using the EVAPORATIVE TANKô for E.P.A. compliance and discovering dramatic savings in their waste treatment costs. The EVAPORATIVE TANKô has also found new uses in the anodizing, painting, photographic, machining, chemical and other fields. This proven, simple and inexpensive system of recovery and reduction can pay for in itself in as little as 30 days.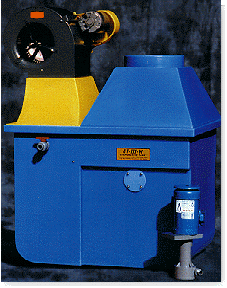 (216) 391-7659
Thermal Evaporator
As the market leader in evaporation technology, Samsco brings a unique perspective to the issues and concerns of industrial wastewater management. Since 1985, Samsco has dedicated all of its company resources and experience to the design, manufacture, and application of evaporator systems.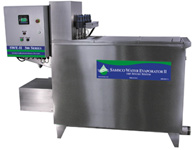 Cleveland Manufacturing:
216-881-7900
Pre-Engineered and Custom Designed Water Softeners, Dealkalizers, Demineralizers & Deionizers, Condensate Polishers and Pressure Filters
Lakeside Water Treatment Inc. is a manufacturer of commercial and industrial water treatment equipment. We offer pre-engineered and custom designed water softeners, dealkalizers, demineralizers, deionizers, condensate polishers and pressure filters for taste, odor, organic, iron, manganese and sediment removal.


(414) 365-0787
Auto Technology Company Environmental Test Chambers deliver accuracy, efficiency and value. For accurate, reproducible test results, Auto Technology offers a complete selection of environmental test chambers designed to meet over 40 major ASTM, automotive, military and commercial specifications for salt fog, humidity and corrosive gas tests. All chambers are designed to withstand the corrosive environments they produce. Auto Tech also produces centrifugal dryers, finishing equipment and has a full service contract test lab.
(440) 572-7800